South Sea Islands
---
The islands at the plate borders in this region do not do well during the plate adjustments to come. The primary devastation will come during the hour of the pole shift, but the devastation has started during the 7 of 10 adjustments. Samoa rides on the Pacific Plate, which is pushing under the eastern edge of the Indo-Australian Plate, and as this process continues and accelerates, approaching the pole shift, will virtually disappear. The Solomon Islands do not fare much better, for the same reasons. Tonga and New Caledonia ride high. The little Fiji Plate, as the recent sinking indicates, will be a loser, pushed down into the notch as the Pacific Plate presses ever westward.
ZetaTalk ™ January 15, 2011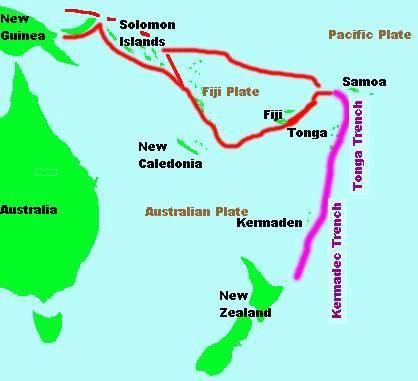 Note also Cook Islands commentary.