Design 2
---
Steam Engine Design #2

Under Construction
This concept would be applied to each cylinder of the engine, with the Controller opening and closing the valves at the appropriate times.
For an internal camshaft engine, remove the "push rods".
For an overhead valve engine, remove each camshaft ("V" engine has 2) and rocker arms.
Remove all valves and valve seats.
Fabricate and attach flanges as depicted below for each valve opening.
Leave the spark plug in place or in the case of a diesel engine, disable opening of the injector.
Repeat the mechanical design below for each cylinder (except for Distributor and Controller).
---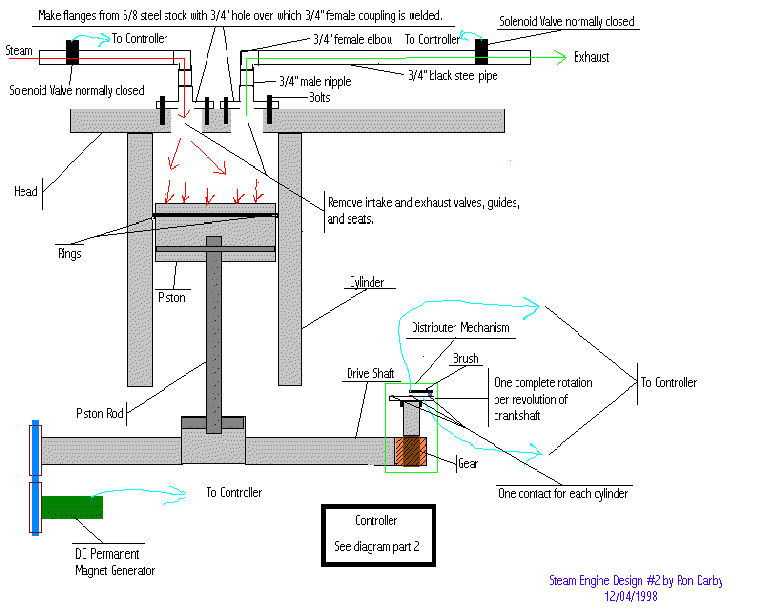 ---
Send mail to Ron with questions or comments about this web site.
Last modified: December 9, 1998